Pastry Chef, Aminath Hameed is making a new impact in the kitchens of the Maldives. The Maldivian-born chef is not just an inspiration for home cooks striving to go beyond but a role model for all the women aspiring to get into the culinary industry. Aminath just landed her dream job at The Ritz-Carlton Maldives, Fari Islands as the luxury resort's demi pastry chef.
I am excited and proud to be part of the Ladies and Gentlemen of The Ritz-Carlton brand. Follow your passion, and there are no limits to what you can achieve.

Aminath Hameed, Demi Pastry Chef at The Ritz-Carlton Maldives, Fari Islands.
The Ritz-Carlton has been a brand on Aminath's radar even when she started working in the culinary industry. "I was overjoyed to hear Ritz-Carlton is making their debut in the Maldives and when I found out about the amazing team and management behind the resort, I wanted to be a part of it right away!".
While she has already worked at several luxury resorts in the Maldives, Aminath had to overcome many hurdles and challenges as women in a professional kitchen. After some life changes, she decided to follow her passion to explore baking and culinary arts. When she first made the decision, people questioned her determination, alleging the culinary industry is dominated by men. Nevertheless, against all the odds and with the support from her family, Aminath Hameed followed her passion to become a pastry chef.
To achieve her dream, Aminath started travelling and doing masterclasses from world-class chefs in different countries. She trained with renowned chef Jean Pierre for 9 months at his bakery in Sri Lanka.
During the months of lockdown last year, Aminath even came up with unique Maldivian desserts of her own. Seeing the same Moringa tree every morning inspired her to curate something from the flavours of the tree. After crafting the dish, she decided to make another fusion dessert with betel leaves. "We have challenges to source the ingredients and tools in the Maldives. But these challenges helped me to learn more and think outside the box".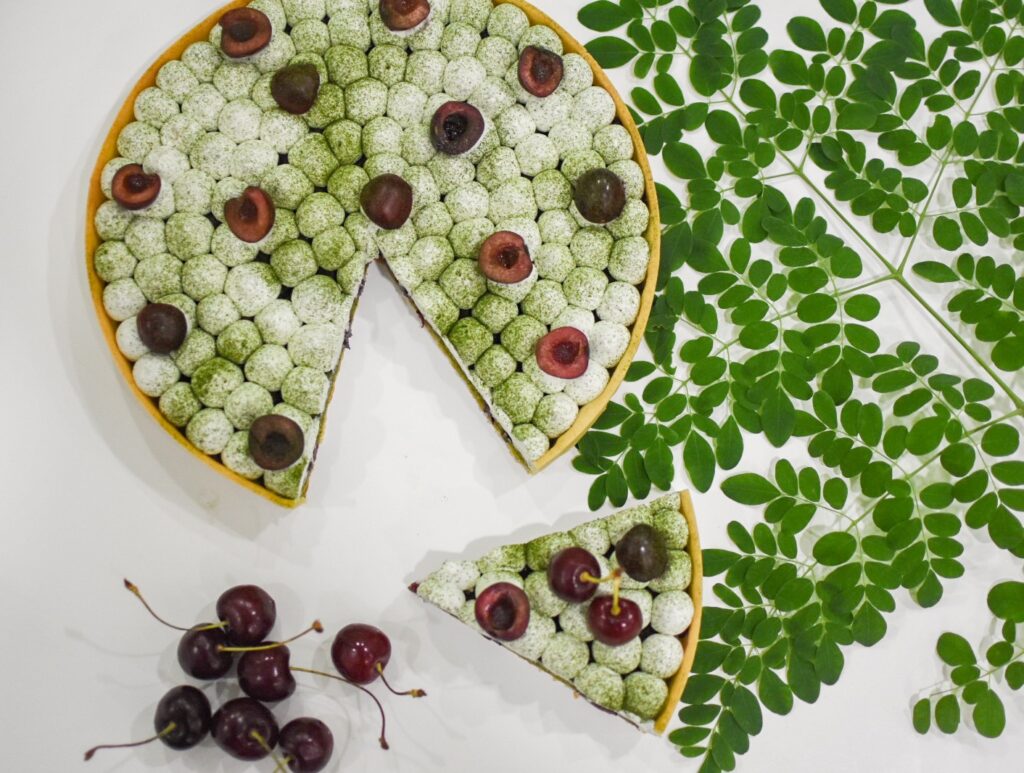 Sharing her opinions on Maldivian cuisine, Aminath believes there's more to it than just fish and coconuts. At one of her former workplaces, she came up with a range of Maldivian desserts and enhanced them while maintaining their originality. "The guests loved how we used the Maldivian flavours in different ways and I believe our cuisine is very rich in flavours".
Aminath spent her time working in diverse teams with different cultural backgrounds. Hence, the work ethics of these chefs and their personality inspires her. While she can name countless of the people she admires, Chef Adil who brings Maldivian flavours into life always gave Aminath the best moral advice. Her former co-worker Hamdhaan who is a mixologist also inspired Aminath to create her own desserts.
Despite all the challenges in her career, Aminath didn't face discrimination in the kitchen. "Everyone has their task in the kitchen regardless of gender. As long as we don't limit ourselves to specific tasks, we wouldn't face any discrimination in the workplace". She firmly believes everything must be done with passion and one must put their heart into whatever they do. Likewise, Aminath recommends that we embrace all the aspects of our job.
The pastry chef added several accolades to her portfolio throughout the years. But nothing remains closer to her heart than representing the Maldives at the Asia Pastry Cup 2019 where she competed with 9 other countries. Despite the award she won at the competition, Aminath felt more honoured as a woman to represent the Republic of Maldives.
The culinary industry has always been dominated by men. When Aminath first started her career in Conrad Maldives Rangali Island, she didn't witness women working in the industry. After all, back then it wasn't considered 'normal' for women to work in either hospitality or the culinary industry. But Aminath feels the winds of change as more women are raising their interest in the industry. Of course, with role models like Aminath Hameed, every woman and Maldivian will feel more empowered to follow their dreams.