The harmonies of Maldivian music anchors itself to every special occasion. Influenced by Indian and Arabian culture, traditional music went through generations of development to reach where it is today. Now influenced by the modern rhythms, the newer generation of musicians shows promising potential to take the tunes of Maldives beyond our shores.
Maldivian artist Faizan has been the gossip of the industry having astonished everyone with his latest release "Aether". In collaboration with the globally acclaimed Violin quartet Amadeus, Aether has been making headlines all over the place in the past few weeks including features in more than 50 international TV channels, International radio channels, and magazines.
We caught up with Faizan to hear the story of his journey to reach this milestone in his career and find out what he has in store for us next. Faizan is a well-known Maldivian artist performing in resorts, all over the Maldives and even in international events.
1. With a unique set of skill and with a long history of working in the entertainment field within the Maldives industry, could you tell us about your journey till today?
Faizan: From a young age I was ambitious about playing music. My journey started at Jamaluddin School, where I completed my primary education, I went to see the band practice out of curiosity. After noticing I standby the music class occasionally, one day the music teacher let me in. From there I was in the school band playing the drums until I finished my education.
Afterward, I met Chippe and started learning how to play the guitar with him. Back then my interest was towards metal music. So, we later decided to create our own music band and that's when 'Serenity Dies' was born.
In the early 2000's we performed all over the country hosting massive shows. Then around 2005, I got into playing at resorts when Mohoj from Zero Degree invited me to come join his band and play at Hilton Maldives (Now Conrad Maldives). From there I started playing at resorts. Sometimes weeks went by when I just went from one venue to another performing in resorts nonstop.
2. Having harmonized the listeners with your latest release 'Aether', and with the latest Skyrock debut, what is the next surprise you have for your audience?
Faizan: We finished the entire upcoming Skyrock album with plans to release it in 2021. My solo album is also planned to be released in 2021 as well. The 'Lockdown covers' series we're bringing these days from SkyRock aims to let everyone reminisce about the vibes of old-time hit songs with a twist of Skyrock.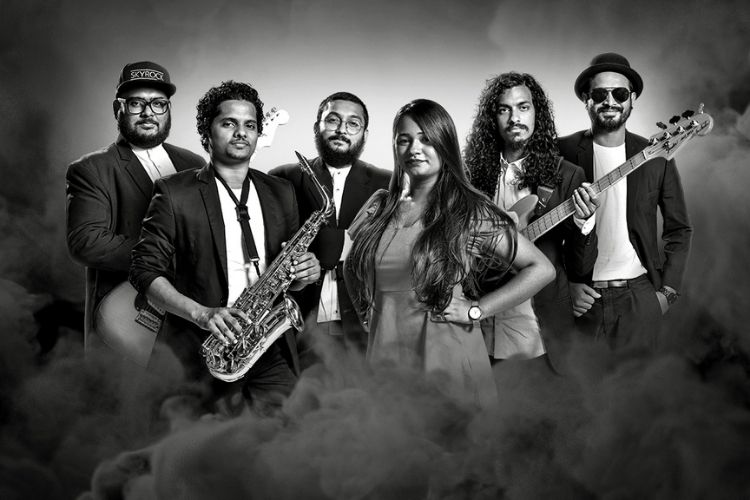 SkyRock came to be in 2017, my idea was to have a band that is not limited to just playing at resorts but create our own music with inspiration from bands and music legends like Zero Degree and Mezzo. And of course, create our own originals and even go beyond the shores of Maldives, cause why not.
3. What was it like collaborating on Aether with Amadeus Electric Quartet? Would we be seeing more artists featuring in your upcoming projects?
Faizan: I was doing some garage recording and I realized that violins really connect to the music I was working on at that time. While having a coffee with Aman, we were talking about violin quartets and how it connects to the music so well. So, I searched up violin quartets, and I found out about Amadeus and just loved their unique style and really wanted to collaborate with them.
Things took a turn and started getting really exciting when they agreed that they were on board with me. Cache Cache Events was involved helping me to communicate with Amadeus and a lot of work in that was done by our management. Cache cache events is the first artist management in the Maldives. It aims to promote, elevate, and to give rise to new and upcoming local artists locally and internationally.
The management has a strong focus on local musicians, making marketing and promotional videos, branding, email marketing and finding opportunities in resorts and in international hotel markets. And They offer unique entertainment options for Maldivian resorts.
I take working with Amadeus as a really great learning curve and an honor. They are well established and toured around the world and this has been one of the greatest experiences of my career. I believe Amadeus choose to work with me because I fit well into the concept and idea we had. And of course, I would definitely be collaborating with more artists in the future.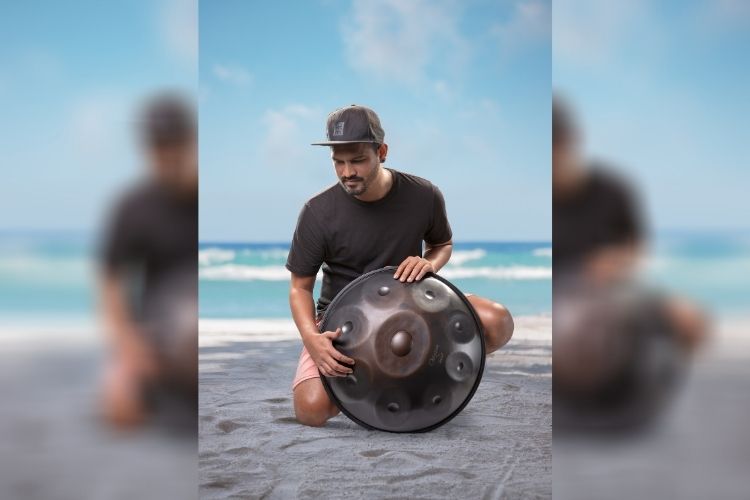 4. What's your inspiration behind Aether and how would you define its emotional connection to the Maldives?
Faizan: The concept behind Aether came from me, Aman & Nazaal. Moreover, how the elements of nature connected with the 4 members of Amadeus fit great as well. Aether can be described as 'The nature that surrounds us' and Maldives fits perfectly into description that considering the beauty of our country is a place to reconnect with nature.
5. What was Amadeus' take, working on the music video and the Maldives?
Faizan: Amadeus was really excited to work on Aether and after going through the tunes, they just fell in love with it. It was a double punch for them when they found out I'm from the Maldives. Getting to come to the Maldives and shooting the music video here was an honor in itself for them. What we came up with exceeded our hopes and we got amazing results than what we expected.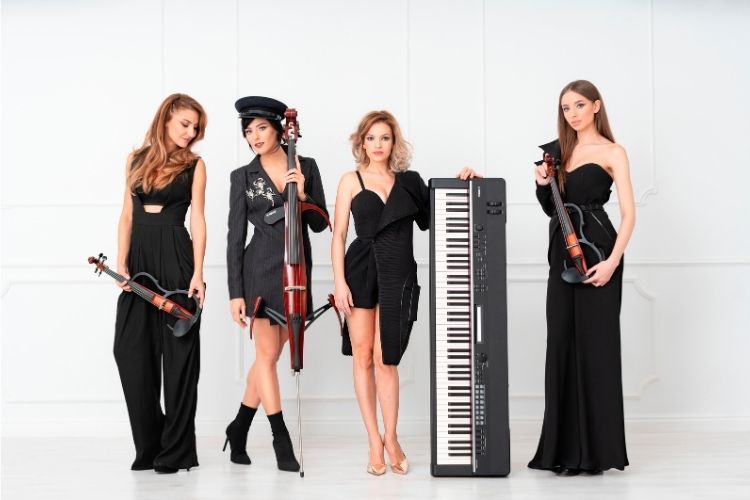 6. What's your opinion on the current entertainment industry of the Maldives and what's the advice you would give as the next step for local artists who wants to grow?
Faizan: I think we lack a lot of resources to say we have a consistent model of an industry. In other countries, there are various record labels, artist management companies, and much more. But I believe we're moving steps closer to completing what the industry lacks.
I would advise local artists to never ever stop dreaming. Everyone has something unique and different to offer so bring your talent to the table. Everyone must work towards creating a name for themselves, I believe there's a lot of hidden talents out there and you shouldn't feel embarrassed to show your talent to the world.
If you don't believe in yourself, how can you achieve it? Focus on your career no matter what it is and believe you can achieve it. Challenge yourself, not others. Try to be better than the person that you were yesterday.
Feature image by Ibrahim Jailam & Mohamed Miuvaan