You & Me by Cocoon Maldives recently rebranded its H2O underwater restaurant to 'H2O by chef Andrea Berton'. Andrea Berton is an Italian chef, who won 4 Michelin stars.
Throughout his career, Chef Andrea worked with the likes of Gualtiero Marchesi and Alain Ducasse. His 'Ristorante Berton' in Milan earned a Michelin star in less than a year after its opening.
Winning 4 Michelin stars is an extraordinary feat. This is also the first time in the world a Michelin starred chef will manage an underwater restaurant. So, we caught up with Andrea Berton to talk about his latest project; managing the H2O underwater restaurant in the Maldives.
01. Chef, could describe your excitement to take over the underwater restaurant H2O?
Chef Andrea Berton: When I first received the proposal to manage H2O it made me feel extremely happy. I came here years ago and worked alongside the team and had a fantastic experience. We agreed to work on this project quite early on.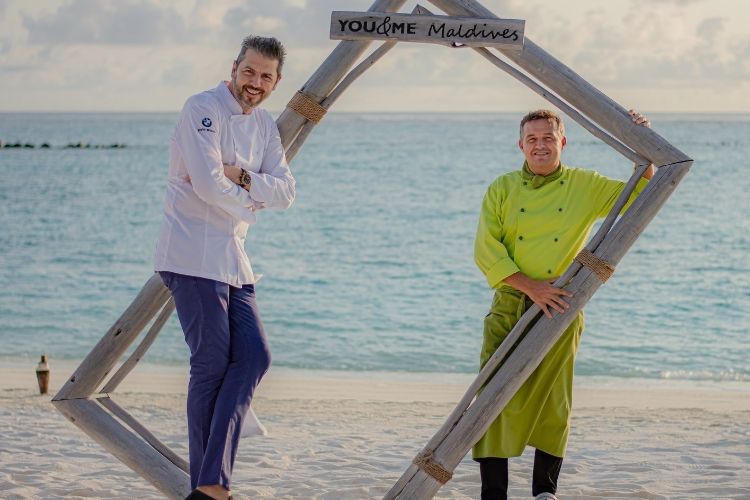 To have my close friendship with You & Me turn into a collaboration is an amazing achievement. Besides, there are only a few underwater restaurants in the world. So, I feel honoured to be able to present my food here.
02. What will be the new concept of H2O?
Chef Andrea Berton: All of my restaurants feature a distinct concept. The dishes served at H2O is different from what my restaurant in Italy serves. Here we source the local ingredients and take inspiration from the Maldivian culture.
It's not the same food diners will find in Milan. We find the compromise between life in the Maldives and the magical atmosphere of the underwater restaurant. After all, we want our guests to enjoy the amazing experience.
03. What's the philosophy behind the dishes served at H2O?
Chef Andrea Berton: My philosophy is to characterize the plate with minimal fresh ingredients. The flavours are curated from the best ingredients. Moreover, we want to focus on the best ingredients that you can find in the Maldives.
I also use the fishes found in our lagoon (the lagoon of You & Me Maldives) to create stocks, broth and soups to finalize the plate.
04. Tell me some of your signature dishes diners can find at H2O?
Chef Andrea Berton: One of my signature two dishes, the risotto will be available at the restaurant. For the last 5 years, I've also worked on creating a very unique broth.
This broth gives a nice texture to every plate. The broth also changes seasonally as it's cold in the summer and hot in the winter. I believe these simple things will make the experience of guests better.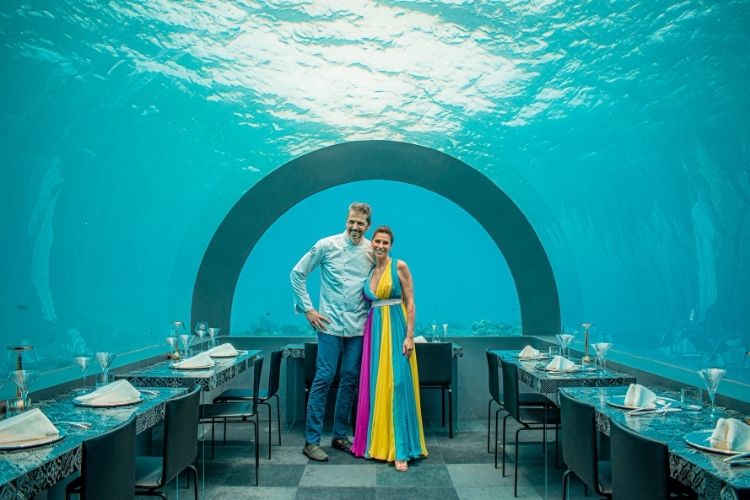 05. What is your opinion on Maldivian cuisine?
Chef Andrea Berton: I first tried Maldivian food at the buffet back in Cocoon Maldives when I came to the Maldives years ago. I can easily recognize the cultures and flavour of Maldivian cuisine. The combination between Italian food and Maldivian is also pretty interesting for me.
Feature image by IM Studio