The first island destination of The Standard is set amidst the pearls of the Indian Ocean; The Standard Maldives. Located at a 40-minute seaplane journey away from Velana International Airport, The Standard Maldives offers a unique blend of relaxation and social life. Whether it is romantic or a family vacation, The Standard Maldives is the perfect getaway.
The Standard Hotels is one of the most popular brands in boutique hotel business. Since its establishment in 1998, the hospitality group based in New York, has built a reputation as a pioneer of hospitality, travel, dining, and nightlife over the years.
The luxury resort comprises of 115 lavish villas, each with a private lounge deck and a plunge pool. Guests can choose accommodation from beach front villas and water villas in 8 categories. All villas come with a king size bed, overstocked mini-bar, bathroom with Bluetooth speakers and a disco ball, free Wi-Fi, and many more!
When it comes to drinking and dining, the resort features a total of 7 bars and restaurants offering an array of diverse cuisines and exotic drinks. With a menu inspired by the bounty and beauty of the Indian ocean and regional tropics, The Standard Maldives invites guests to discover the new flavours at the resort.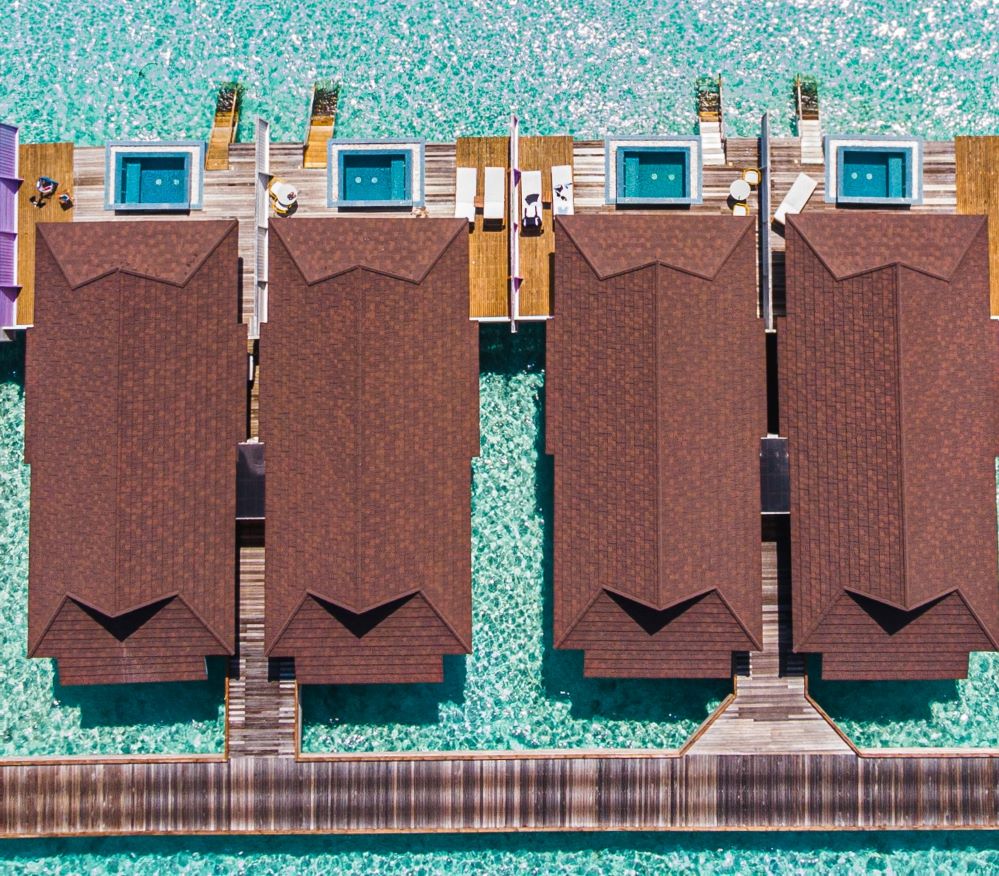 For those seeking to revitalize and relax during the vacation, The Standard Spa is a complete indoor hydrotherapy playground offering a variety of treatments like crystal healing, sound therapy and even traditional Hammam rituals.
Whether it is lazing on a sunbed by the beach or swimming with manta rays, there are plenty of ways to have a blast at the Standard Maldives. Those who are looking for an adventure can go local island hopping and explore the Maldivian culture, cruise around in search of dolphins, or even hit the waves with surfers.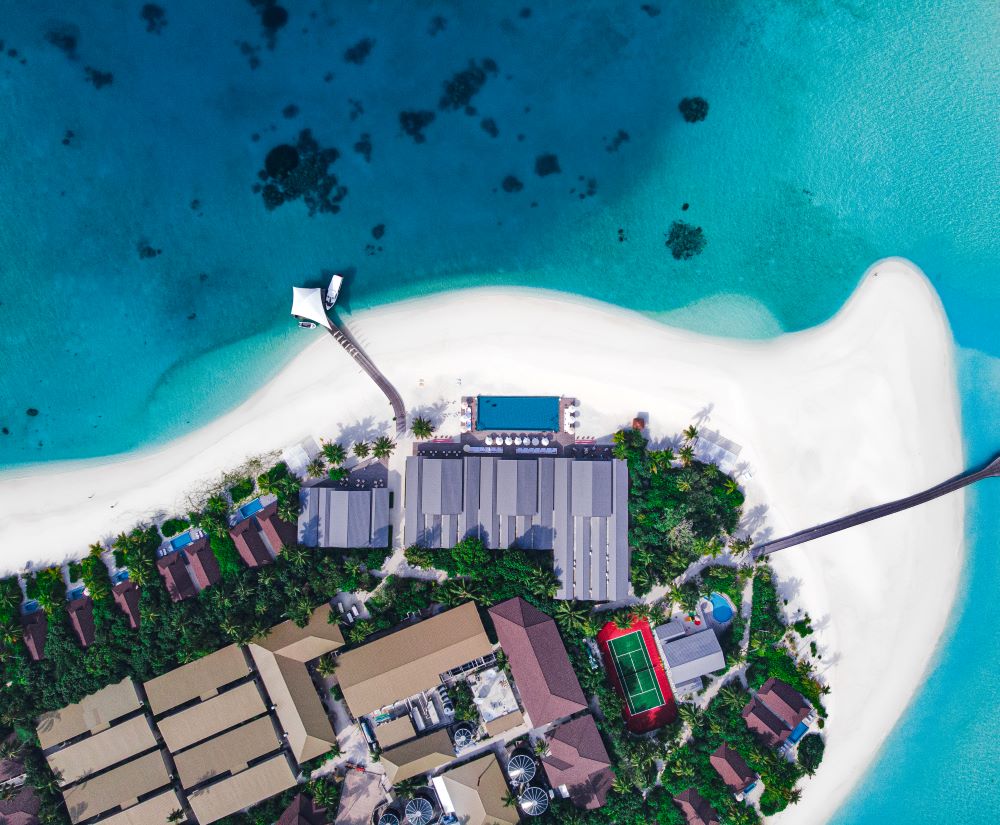 The standard is renowned for fun-filled parties. So, of course getting wild on your island getaway is bound to happen with the unique parties and activities offered on the island. From the Standard Pool Party to Moonlight Cinema, there is something for everyone.
It is true what they say, no Standard stay is ever complete without a night to remember. The only thing that will end the fun is the sunrise.