Every island in the Maldives has something in common; swaying coconut palm trees and surrounding beautiful waters. Hence, there are certain things you can practically enjoy anywhere in the Maldives.
While the island nation is known for its luxury resorts, travellers can visit local islands in the tropical holiday destination for much cheaper actually. Depending on which resort or island you visit, there are always certain things you can't enjoy in one place.
But, worry not! We hand-picked 05 of the things you can do anywhere in the Maldives (relatively at no cost too!).
01. Fishing
You can find fishing excursions almost anywhere in the Maldives. Better yet, you can actually fish from the island you're in. Remember to verify the proper guidelines before going to fish whether you're at a local island or resort.
Most resorts offer fishing excursions at additional costs. Alternatively, you can also find operators running different types of fishing excursions.
02. Snorkelling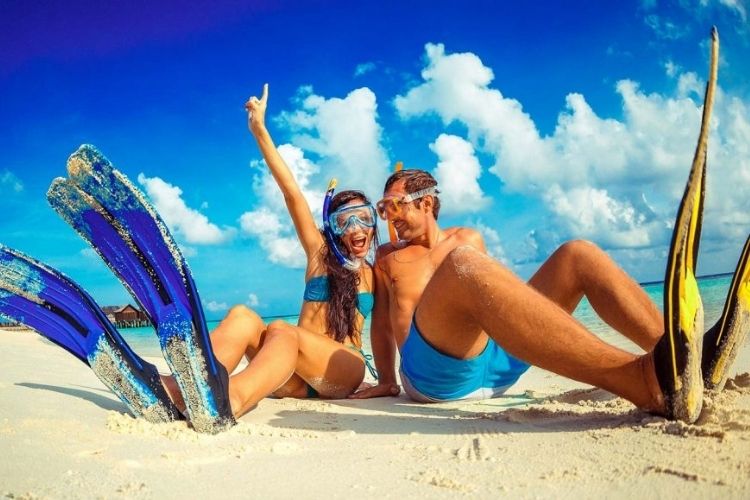 The Maldives is the best place to go for a snorkel in the Indian Ocean. As I said, every island in the Maldives is surrounded by beautiful turquoise waters. Most resorts and local islands popular with tourists will have a beautiful house reef. Just like fishing, you can book snorkelling liveaboard trips as well.
03. A Coconut Drink
Here's a fun fact: Maldivians love coconuts. If you're going to try some Maldivian cuisine (and we tell you, you should), expect some delicious coconut dishes. As for your coconut drink, you can get a fresh coconut drink just about anywhere in the Maldives!
04. Sunbathing
Well, the Maldives is called the 'Sunny Side of Life' for a reason. You can expect sunshine and warm weather all year round. In fact, it rains so less in the Maldives, this resort is actually willing to give you a free night if it rains for longer than 4 hours.
So, sunbathing shouldn't be a problem. While tourists are not allowed to wear bikinis at public beaches (resorts are an exception), islands like Maafushi, Rasdhoo, and Gaafaru have dedicated bikini beaches for tourists.
05. Beach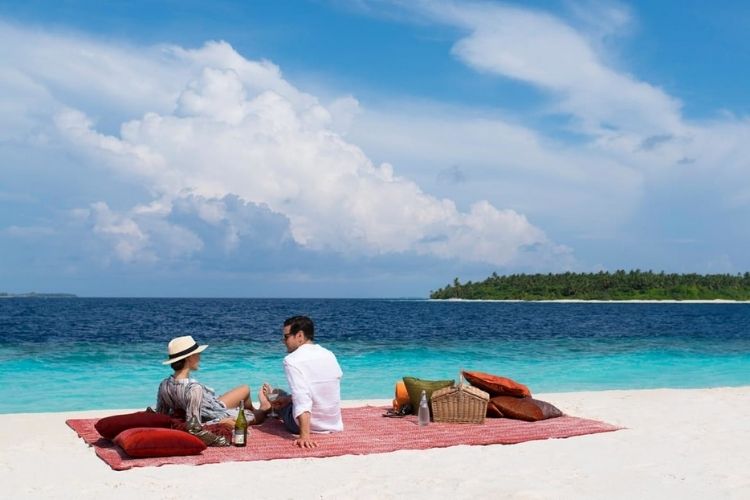 No matter where you are in the Maldives, you can always find snow-white sandy beaches. Like we mentioned before, wearing bikinis at public beaches in local islands is against the law. However, you can wear your bikinis and get your Instagram-worthy shot at any resort in the Maldives.
What're you going to do the next time you visit the Maldives? Remember there's much more to the Maldives than the sun, sand and sea. So remember to enjoy every minute of your vacation to the fullest (unless you're simply going to grab and drink and relax; which is totally fine too).
Feature image by Kanuhura Maldives