A jewel in the Indian Ocean, 'Aragu' made it to the Best Restaurants in Asia – Becoming the first and only restaurant in the Maldives to make it to the list. With this achievement, the signature restaurant of Velaa Private Island once again proved its standing as one of the most distinguished fine-dining venues in the Maldives.
The World's 50 Best Restaurants unveiled the restaurants in Asia that were voted between 51st and 100th in the latest edition. According to the World's 50 Best Restaurants, the 51-100 list of Asia's 50 Best Restaurants 2021 aims to shine a light on a wider array of establishments across the region that will inspire food lovers as they consider their future dining and travel plans.
It's a great honor to share that Aragu signature restaurant has made it into Asia's 50 Best Restaurants. Making it the first and only restaurant in The Maldives to make the list!

A statement by Velaa Private Island.
In 2020, Luxury Lifestyle Awards recognized the restaurant among the Top 12 Best Luxury Restaurants in the Maldives as well.
The signature restaurant of Velaa Private Island serves cuisine that unites the East and the West with wines imported from the very best. With a twist on Modern European Cuisine and as one of the best restaurant's in Asia, Aragu takes its gourmet experience to a new level.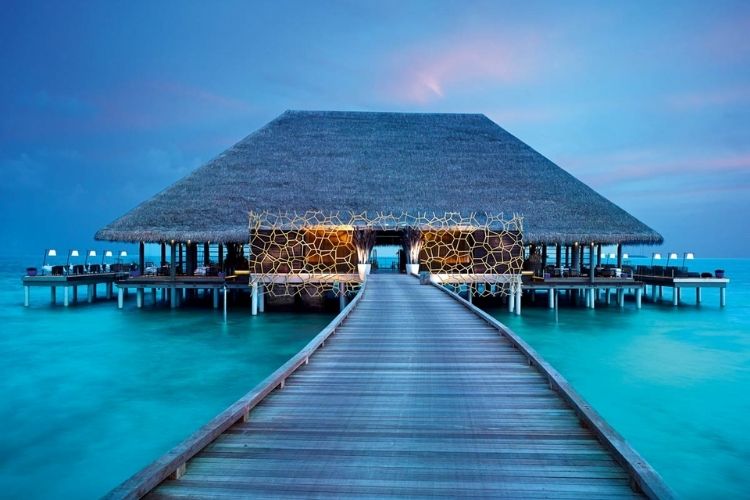 The restaurant combines a passion for culinary art with awareness and sustainability. Furthermore, chef Gaushan de Silva creates an innovative twist on the evergreens of the old continent with carefully chosen flavours alongside organic produce from around the world to underline authenticity.
Other dining venues at Velaa Private Island include:
Tavaru, Teppanyaki and Wine Cellar: Tavaru's menu celebrates Teppanyaki grill cuisine and creative sharing dishes in a modern light.
Athiri, Main Restaurant: Athiri consists of a team of chefs from 14 nations. Using the finest imported and local ingredients, Athiri serves a global menu of authentic and homestyle food
Avi, Pool Bar and Lounge Space: With its own mixologist and also live DJ, Avi is a casual pool bar by day and a vibrant cocktail bar by night.
The Velaa Private Island is located 200 kilometres north of Velana International Airport. The resort features 48 villas, of which 18 are built overwater. Moreover, one of the villas at the resort is only accessible by boat for pure complete isolation.
Feature image by Velaa Private Island