The flag carrier of UAE, Emirates has increased its flight frequency to the Maldives, now operating 3 daily flights to the tropical holiday destination.
According to a tweet by Maldives Airports Company Limited (MACL), Emirates started this new frequency (3 daily flights) from 11th December 2020. Emirates resumed its operations to the Maldives on 16th July 2020, a day after the island nation reopened its borders. Likewise, the airline increased its flights from 5 weekly flights to 6 weekly flights in August 2020. This is to boost travel access to the Maldives.
Just recently, Emirates welcomed MSN A6-EVL, its 116th A380 as the first of three A380s to join its fleet in 2020. Likewise, Emirates will receive two more A380 aircraft later this month as well. One of these aircraft also features Emirates' long-awaited signature Premium Economy product.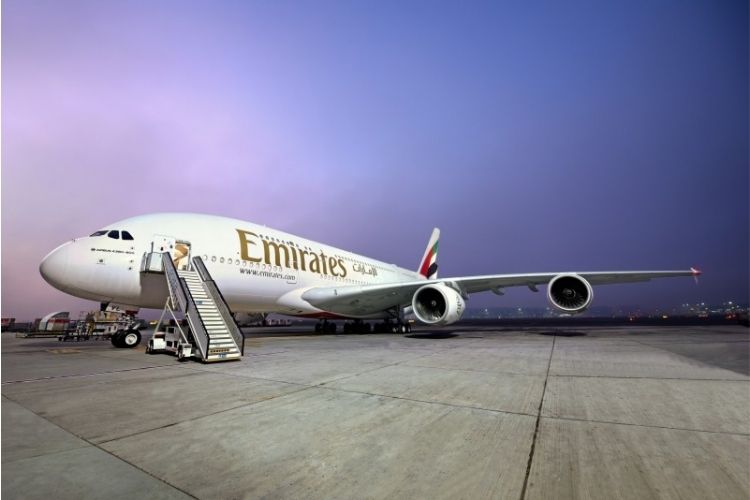 In addition to that, Emirates customers can now plan their travels and fly with even greater assurance and peace of mind. With the airline offering an industry-first initiative to provide expanded, multi-risk travel cover on top of its current COVID-19 cover.
This new multi-risk travel insurance and COVID-19 cover will automatically apply to all Emirates tickets purchased from 1st December. And it extends to Emirates codeshare flights operated by partner airlines, as long as the ticket number starts with 176.
Colliding with the holiday season, tourist arrivals to the Maldives has increased significantly. The island nation has recently welcomed its 100,000th tourist since the border reopening. Furthermore, the Maldives will also welcome the 500,000th tourist tomorrow, 17th December 2020.
According to the statistics from the Maldives Immigration, 1,033 tourists arrived in the Maldives from the United Arab Emirates last month, November 2020. Likewise, the UAE ranked as the 7th among the leading tourist market in the month.
Feature image by Emirates