You & Me by Cocoon Maldives rebranded its H2O Underwater Restaurant to 'H2O by chef Andrea Berton'. This is the first time in the world a Michelin starred chef takes the helm of an underwater restaurant.
Speaking to MVHOTELS.travel, chef Andrea Berton expressed excitement to have turned his relationship with You & Me Maldives into a wonderful collaboration. Furthermore, the Michelin starred chef described it as an honour to be in charge of one of the few underwater restaurants in the world.
It is with great pleasure and pride that we announce we have signed an agreement with the renowned Chef Andrea Berton who will manage our H20 restaurant.

Alessandro Azzola, Managing Director of Cocoon Investment Pvt Ltd.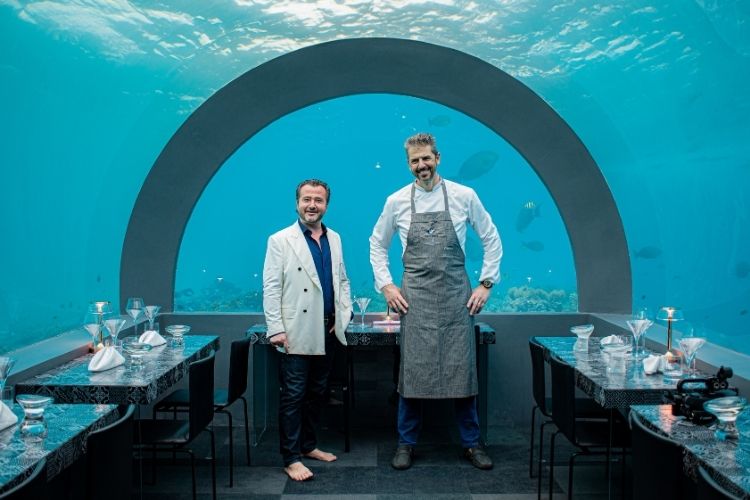 An Italian chef, Andrea Berton won 4 Michelin stars—a major achievement and one the highest honours in the culinary industry. In the 90s he worked at Gualtiero Marchesi's Via Bonvesin de la Riva in Milan. Afterwards, the chef also worked at Alain Ducasse's Louis XV restaurant in Monte Carlo as well.
The chef claimed his first Michelin star at Taverna di Colloredo di Monte Albano where he was the head chef. Afterwards, his collaboration with Ristorante Trussardi alla Scala earned the restaurant two Michelin stars; one in 2008 and another in 2009. Meanwhile, Andrea Berton's Ristorante Berton earned a Michelin star in less than a year after its opening.
About H2O by chef Andrea Berton
H2O by chef Andrea Berton is one of the few underwater restaurants in the world and the only one in Raa Atoll. Spaces at the submerged restaurant are designed by the leading made-in-Italy company, Lago. Moreover, the flagship restaurant of You & Me by Cocoon Maldives also offers diners a 360-degree view of the Maldives' magnificent marine life.
About You & Me by Cocoon Maldives
The adults-only You & Me Maldives is targeted at honeymooners, couples and friends. The rustic-chic style resort is also the first entirely à la carte island resort in the Maldives. With the chic resort's innovative dining concept, guests can choose different restaurants from their breakfast to dinner.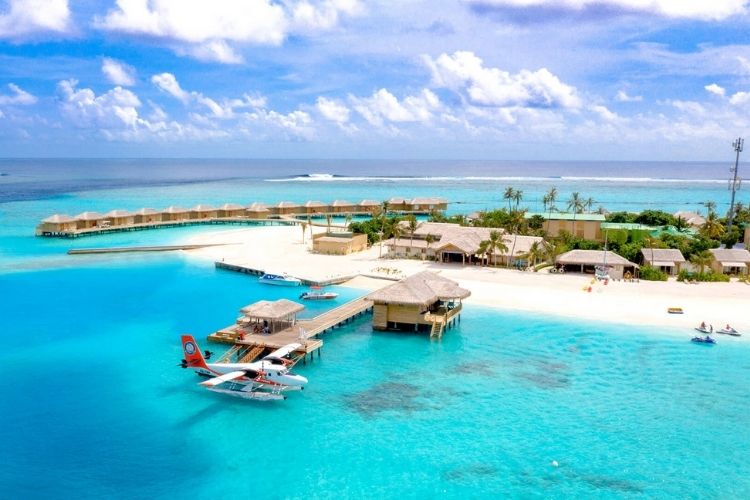 Located in an untouched relaxing corner of the Maldives, the island retreat is the perfect place to; relax, curl up, and spend some quality 'us time'. According to a press release by the resort, You & Me Maldives already made its mark on the market within few months after its reopening thanks to the resort's unique features.