Baros Maldives has secured the title of World's Leading Luxury Island Villas 2020 at the 27th edition of World Travel Awards.
In addition to winning the title of World's Leading Luxury Island Villas, the Maldives getaway also secured the Indian Ocean's Most Romantic Resort 2020 award. Likewise, alongside Baros Maldives and other properties in the island nation, Maldives was crowned the World's Leading Destination of 2020.
Earlier, the luxury resort also secured a win in Condé Nast Traveler's Readers' Choice Awards 2020. Baros ranked 13th place in the 'Top 30 Resorts in the Indian Ocean'. In addition to that, TripAdvisor ranked the resort in 6th place as the Best Hotel in Asia and 14th place as the Best Hotel in the World.
Baros Maldives reopened its doors once again on 1st October 2020. The boutique resort added a new residence 'Baros Residence' for its reopening. Furthermore, this residence features a unique and luxurious style that the island resort is famously associated with. In addition to that, the residence further strengthens Baros Maldives' prevalence in the international luxury market.
The World's Leading Luxury Island Villas offers elegant holiday homes curated from timber and sandstone. Guests can choose their villa either poised over the lagoon or among the exotic blooms by the beach. The luxury resort is reachable via a 25-minute journey from Velana International Airport.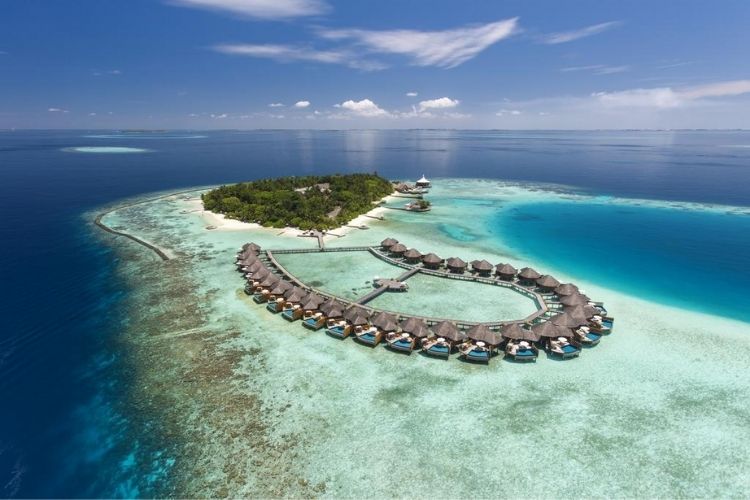 Baros Maldives features a dedicated butler to each villa as well. So, this ensures all the needs and expectations of holidaymakers are met. Furthermore, guests can order private breakfast and dine right in the comfort of their villas.
The luxury resort spent decades fine-tuning its services and cultivating its environment, making it a legendary resort since its official opening in 1973.
Feature image by Baros Maldives