Imagine a Maldives without dengue. Imagine a Maldives without chikungunya. Imagine taking your children for an evening stroll without having to fear being bitten by mosquitoes. In short, imagine a Maldives without mosquitoes.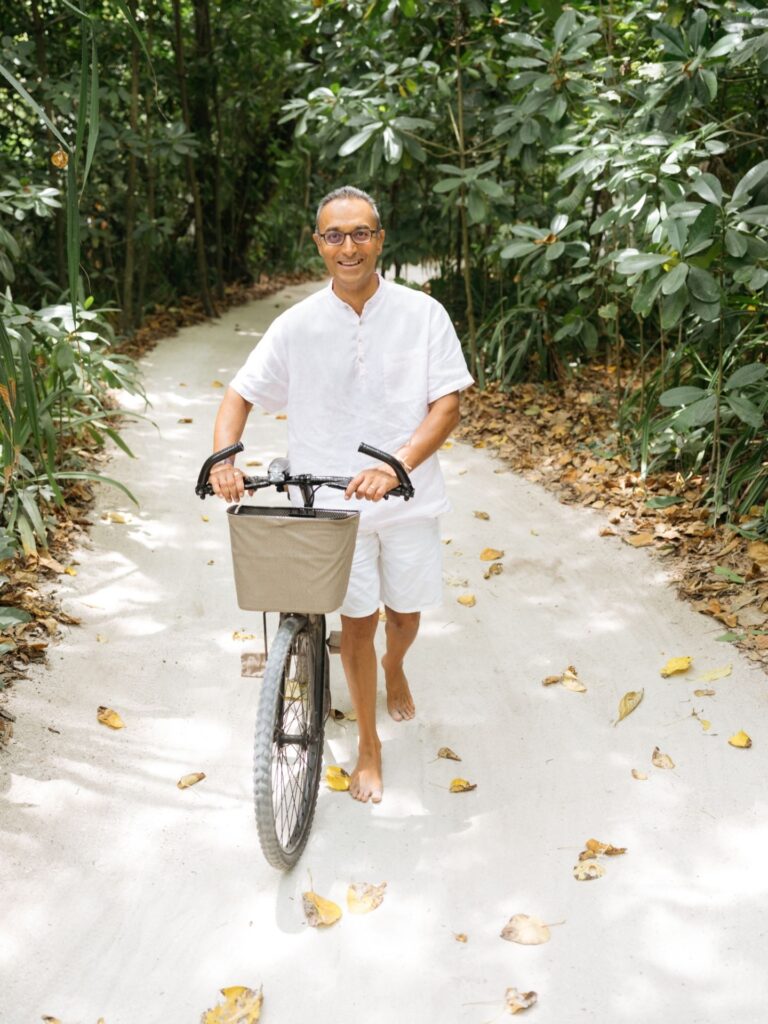 This no longer needs to be a dream; it is fast becoming a reality. In the past 15 months, the mosquito population at Soneva Fushi, Baa atoll Kunfunadhoo, has collapsed by 98%. Over the same period, we stopped all chemical fogging. How did we make the seemingly impossible, possible?
The answer is a revolutionary, integrated approach to mosquito control, using traps instead of chemical fogging. Five hundred mosquito traps have been placed all over Soneva Fushi. The traps come in two types: the BG-GAT trap targets Asian tiger mosquitoes that have bitten someone and are searching for a place to lay eggs. A second trap, the BG-Mosquitaire, attracts mosquitoes searching for blood, by using a combination of carbon dioxide and lactic acid to make an irresistible aroma mosquitoes mistake for a human.
In addition to the traps, Soneva's mosquito-hunters-in-chief, Bart Knols and Akib Jahir, scour the island removing pools of stagnant water where mosquitoes lay their eggs, often found in tarpaulins, coconut shells or flower pot saucers.
By around the end of the year, Soneva Fushi hopes to eliminate the few remaining mosquitoes and declare itself the Maldives' first 'mosquito free island'.
To reiterate the point, we've managed to do this without using chemical fogging. That's because there's a dirty little secret about mosquito fogging that nobody in the pest control industry that provides fogging services wants to talk about: fogging doesn't really work.
Chemical fogging has been done so much in the Maldives over the past decades that mosquitoes have built up an extraordinary level of resistance to the chemicals used. Before we started our mosquito trap initiative on Soneva Fushi, we used standard WHO insecticide-resistance assays and found, to our shock, that the chemicals we sprayed year after year, at a high cost, killed less than 25% of the exposed mosquitoes.
There is another advantage to managing mosquitoes without using poisonous chemicals: biodiversity on the island is booming. Soneva Fushi now teems with native Maldivian insects such as butterflies, dragonflies, bumblebees and beetles. Since natural pollinators such as bees have come back in abundance, we've noticed more wildflowers and fruit bushes growing.
With the increase in insects and fruits on the island, more birds visit. Fireflies are once again spotted at night. There has also been an uptick in the production of the organic gardens that produce food for our restaurants.
Written by: Sonu Shivdasani, Founder and CEO of Soneva