Maldives resorts have engraved luxury in its names with innovation and aesthetic designs. Every island has a different shape, but so does what each of them offers. No matter where you look at the archipelago, every resort boasts distinct features and services.
Anantara Kihavah Maldives Villas is a resort known for its own contemporary features. Located within the UNESCO biosphere reserve of Baa Atoll, Kihavah has elevated its luxurious offerings with a unique concept of underwater dining. Meanwhile, the resort also houses the Maldives' only overwater observatory.
Anantara Kihavah reopens today, 27th September 2020. We know travelers are itching to find out what resort has to offer upon its reopening and so do we! Thus, we caught up with the general manager of Anantara Kihavah Maldives Villas, Mr. Ross Sanders to get a look at what's new at the resort and his own experience at Anantara.
1. With an year of working at Anantara Kihavah, how has your experience been so far?
Ross Sanders: Obviously, the initial experience of getting to the Maldives and arriving this mesmerizing incredible property was phenomenal. It couldn't be any better, since we had a really successful high season. Were always flying good in the world and then we all know what happened after that. COVID-19 hit and then we were all on the island for the last five or six months. So, it's been a game of two halves this year. However, we're really excited about getting back to doing what we do best; delivering great Hospitality to our guests and getting reopened again!
2. What's the team like at Anantara Kihavah? And as the person overseeing every aspect of the operations, how do you empower such a diverse team?
Ross: The team is incredible and as you said it's very diverse. The resort is heading towards its tenth year of operation. And we have a lot of team members that have been here since the pre-opening and during that time. So, there's a very strong base of experience knowledge.
We always have this International mix of about 80 different nationalities that come in and make the diversity of the team with different language skills and specialties. Thus, it's diverse and well-established as everybody is very well-versed on how to deliver the customer experience based on the key Standards established since the opening.
So, I'm very lucky that there wasn't too much work required for our reopening. There is just tweaking here tweaking there to continue to drive up and evolve the experience that we deliver to our guests and our repeat guests.
3. What are some new offerings and features we can expect at Kihavah upon its reopening?
Ross: We had a lot planned for 2020 in terms of Renovations, and we were fortunate that we were able to completely redevelop and reposition our beach pool residences and also we're just putting the finishing touches on our overwater two-bedroom residences, which will be the biggest in the Maldives and the biggest in the world actually.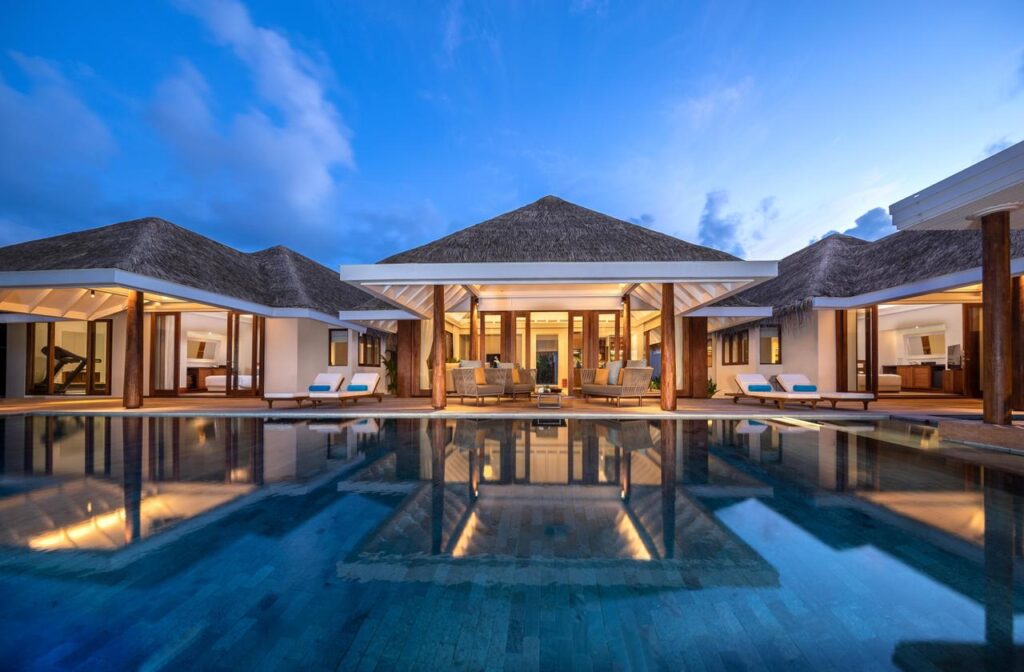 We also managed to completely renovate two restaurants and change the concept. So, we had SALT restaurant before, that's now SPICE. We hired two specialist chefs; a Thai chef from Bangkok and one Indian specialist. As Anantara is a Thailand brand and our closest culinary neighbor is India, a very strong influence from our home base and also from India comes.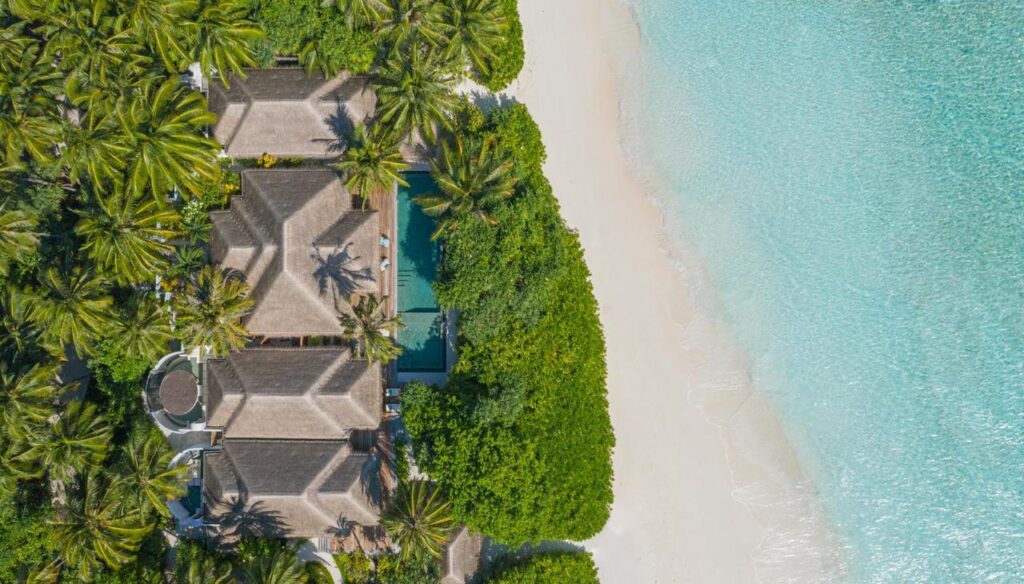 We will also open with the biggest gin bar in the Maldives located in our Manzaru Restaurant, with 62 different types of gin from around the world. And the place holds a much more sexy kind of feel in the evening so we're lucky to do that.
In addition to that, we have completely renovated our spa and added an infrared sauna and a normal sauna, repositioned all the treatment rooms, the reception, and the relaxation areas. Now we have a brand new Spa with new treatments added to the menu and a big focus on our Medi-Spa as well on IV immune-boosting treatments. This is a big focus for travelers as before they want to fly off from the Maldives they want to make sure that they've got a boosted immune system so they can travel with peace of mind as well.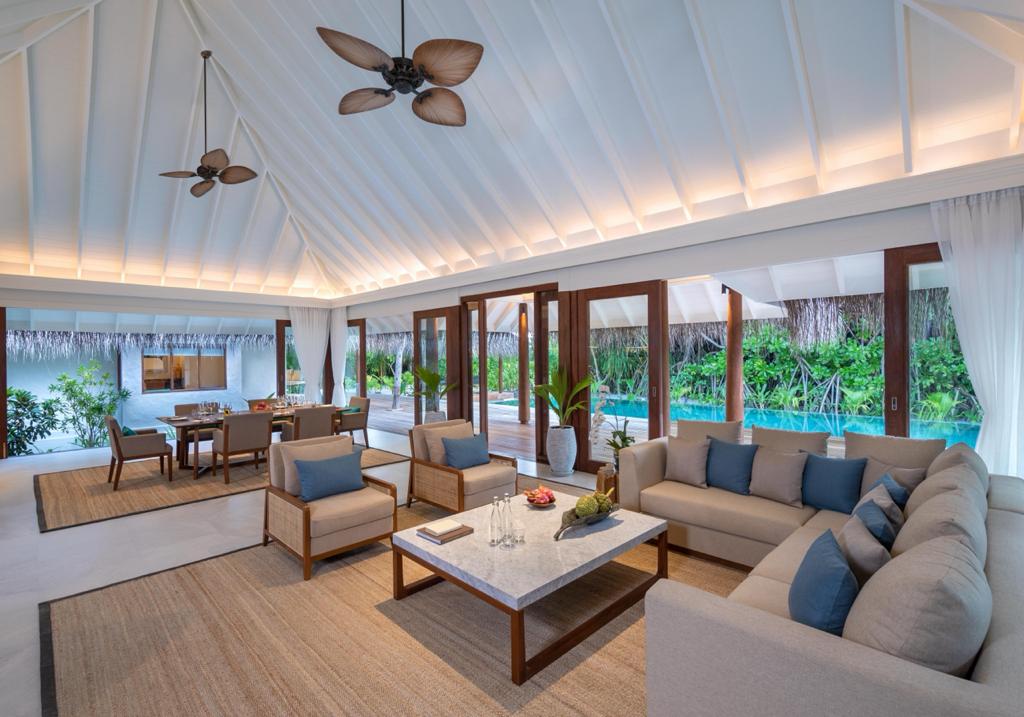 We're really excited to reopen with all these new changes that we can show to repeat guests and also the new guests coming to the destination.
4. Personally, what do you think are the not-to-miss experiences at Kihavah?
Ross: We're doing this interview located 6 meters under the water at our signature restaurant 'SEA' right on the edge of the house Reef which is absolutely spectacular. A lunch or a private breakfast at SEA or a private wine tasting down here with our sommelier is an unforgettable experience. No matter how many times I myself come down here I see completely different things all the time. So, this is a not-to-be-missed experience.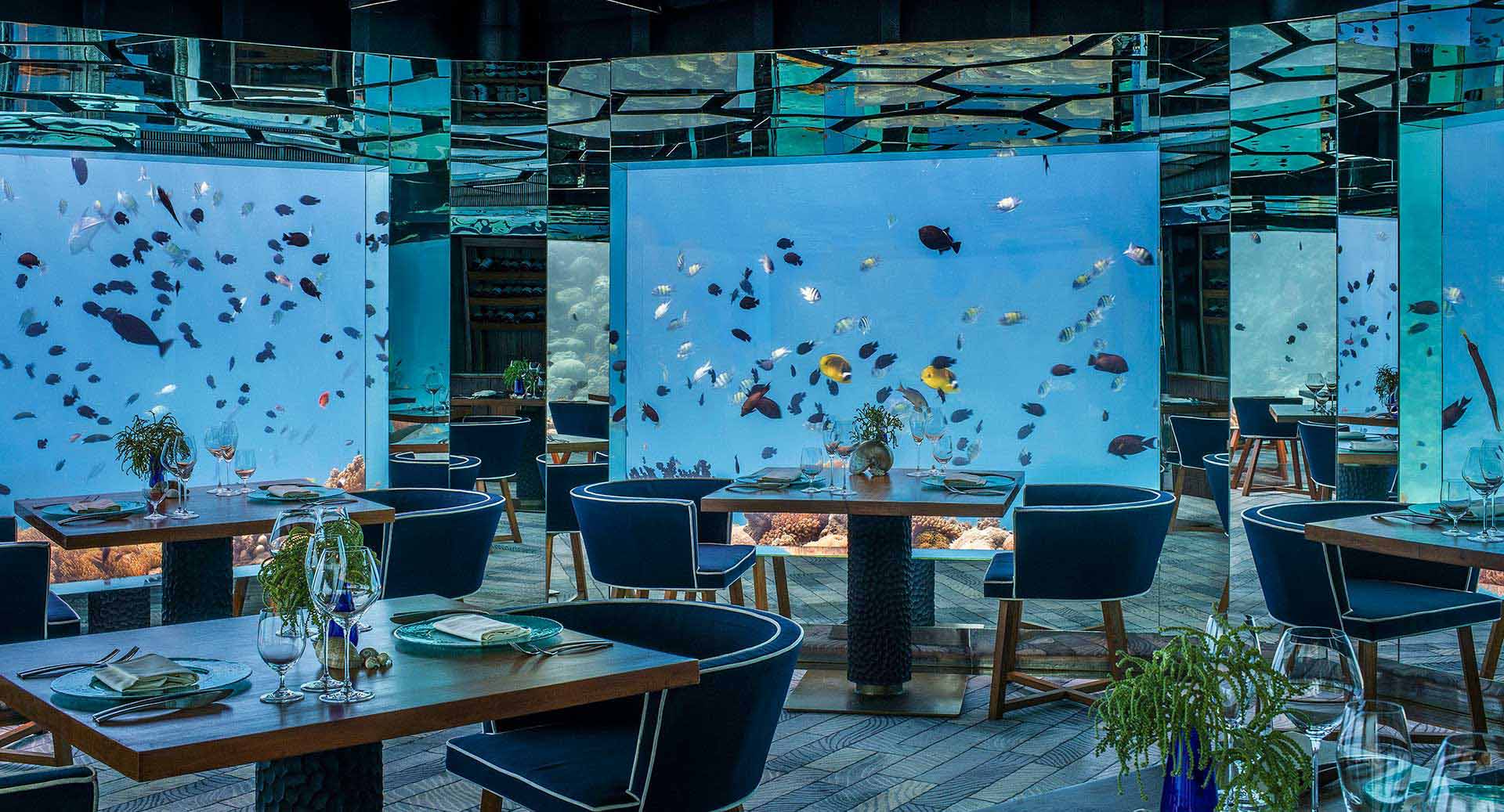 We also have the world's only overwater observatory. A private stargazing session with our Sky Guru to take in the Milky Way in the universe is mind-blowing. I mean, these are the two best things you can do in the Maldives; harness the power of the stars and harness the power of the ocean so, we have the very best of the Maldives.
Meanwhile, we're in Baa Atoll. So a manta trip would be an added experience as well. These are the three key experiences that no guests should miss when they come to kihavah. And out of the three things, two on them you can only do in Kihavah as well. So those would be the top picks for me.
5. With the current situation globally, Brands and properties around the world have implemented multiple guidelines within their normal procedures. How has Anatara Kihavah adapted to these changes?
Ross: Near the very beginning of the pandemic, Anantara as a brand launched the 'stay with peace of mind'. So, it's all the different standards that have been put in place on how we handle service and how we communicate to our guests. the extra safety measures have been put in place across the brand properties and Kihavah is also part of the Anantara stay with peace.
At Kihavah, we've done other things as well. I'm very excited about our new app. Because of the New Normal, we're trying to reduce as much contact as possible. We've developed a new app, so guests can book their stay through the app, check-in through the app, use the app on the phone as a key card to enter the room, order room service, and book spa treatments. And they can pay when they check out plus communicate with the Villa host as well.
6. Maldives as a country in terms of its unique geographical location, do you think we can take it as an advantage to the industry?
I think from what I can see already, we are already getting an advantage. When I see the last two or three weeks of the business outlook for Q4 and Q1 it's extremely encouraging because certain source markets like Russia, the UK even Brazil, and the US are doing very well because Maldives is open. Meanwhile, all of Southeast Asia is closed and looks like will remain closed till next year.
There's not many place this winter for sunshine. And the Maldives has been very proactive to try to get open as quickly as safely as possible and there's a big advantage to get moving first. To find issues the correct them and keep moving forward. As a destination it is a big Advantage.
I think we're well-positioned. I believe the government overall has done a great job. And as soon as the numbers start to reduce in Male', there's going to be a massive pick up for the destination. because the UK and certain other countries are just waiting to book holidays after the quarantines on that side get dropped. The arrivals will soar, I'm very confident about that. We can see that already happening.
HPA has been putting good guidelines. Everyone's complying everyone's excited to get back to work. I think we can maximize the destination especially for Q1 before others open and start to get moving again. In Maldives, there's a price point for everyone and people are willing to take a straight flight and come to the Maldives.
So we do see that potential. Everyone remains excited. Thus, we will pick up faster than other destinations and hopefully solidify that position of being a world leader in safe tourism.
Feature image by Anantara Kihavah Maldives Villas