For International Women's Day, we want to put the spotlight on the inspiring women among the diverse team at Trans Maldivian Airways (TMA).
In addition to being the world's largest seaplane operator, TMA takes pride in providing equal opportunities for women. At TMA, women play a key role in ensuring that the airline continues to deliver superior service while strengthening its footprint in Maldives.
These women are responsible for making the journey of every traveller fulfilling and oversee many aspects behind the operations at the world's largest seaplane operator.
Here we briefly introduce you to five women who work in different departments (from Ground Operations to HR to Business Development) at Trans Maldivian Airways:
Brittany Stembridge, Flight Operations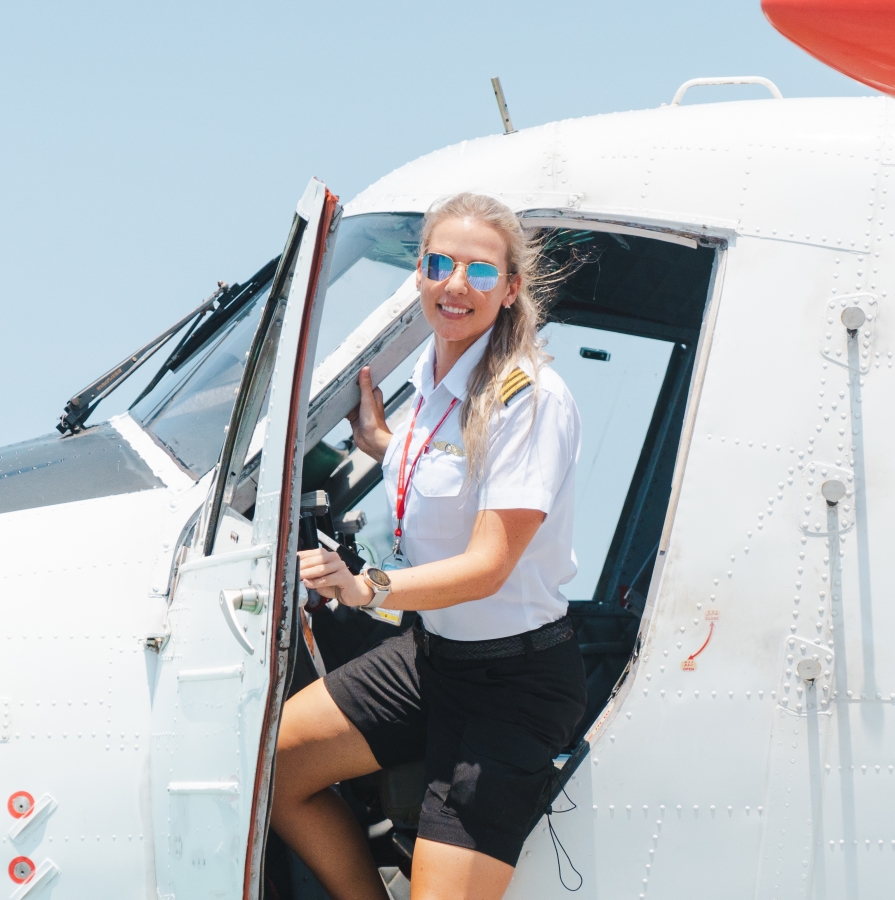 From a young age, Brittany was fascinated by anything with an engine. Alongside her 3 siblings, she had a motorbike growing up and went on different adventures. Britanny said that people will judge you but when you want something you should always go for it. She emphasized nothing should stop the drive of any women with a passion. Fascinated by water and adventurous activities, it was a dream come true for Brittany to be a seaplane pilot. "My two sisters and mother are the people who support me the most and drive me to continue my dream. Patty Wagstaff is pretty cool too!" Brittany Stembridge said.
Wathsala Jinadari, Human Resources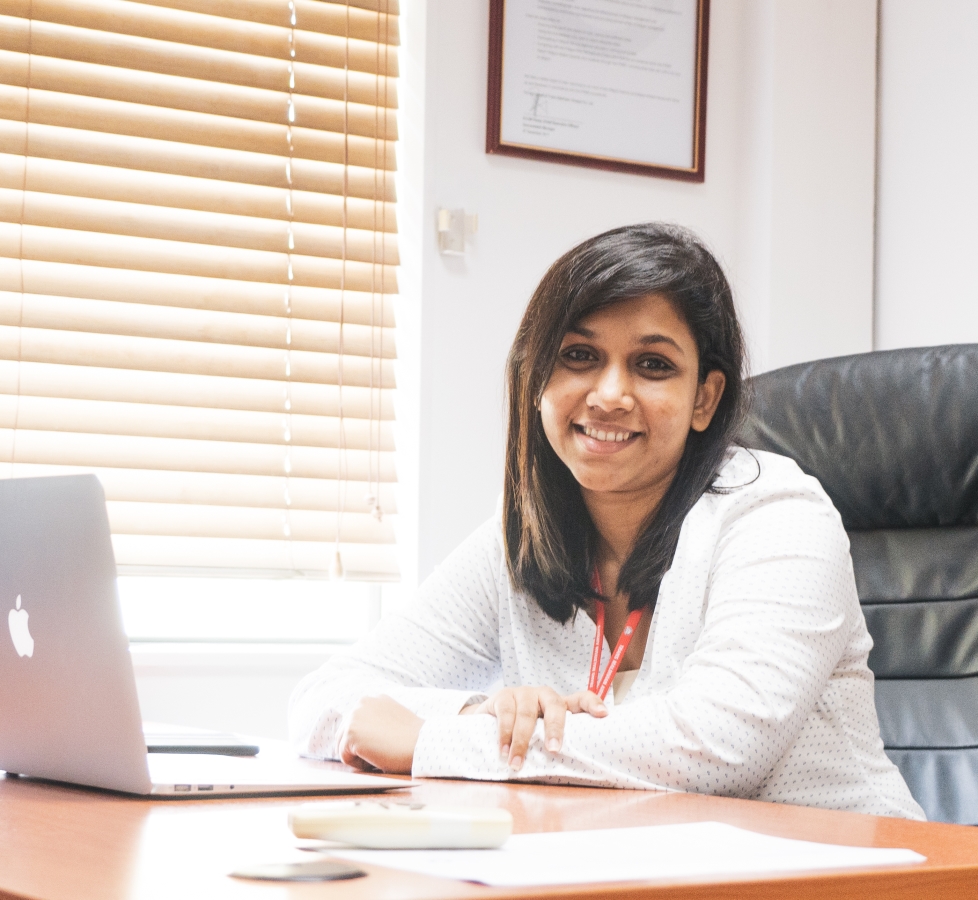 When Wathsala was doing her degree, she got an internship at a bank. This was the place that piqued her interest in the HR field. TMA was Wathsala's first hands-on experience. Likewise, she noted that working at TMA gave her more experience and knowing things first-hand. Wathsala Jinadari believes women should not limit themselves to specific types of jobs. 'The sky is the limit as long as you try' she said. Speaking about her inspirations, Wathsala looks up to her mother and aspires to become a person like her.
Fathimath Leena, Engineering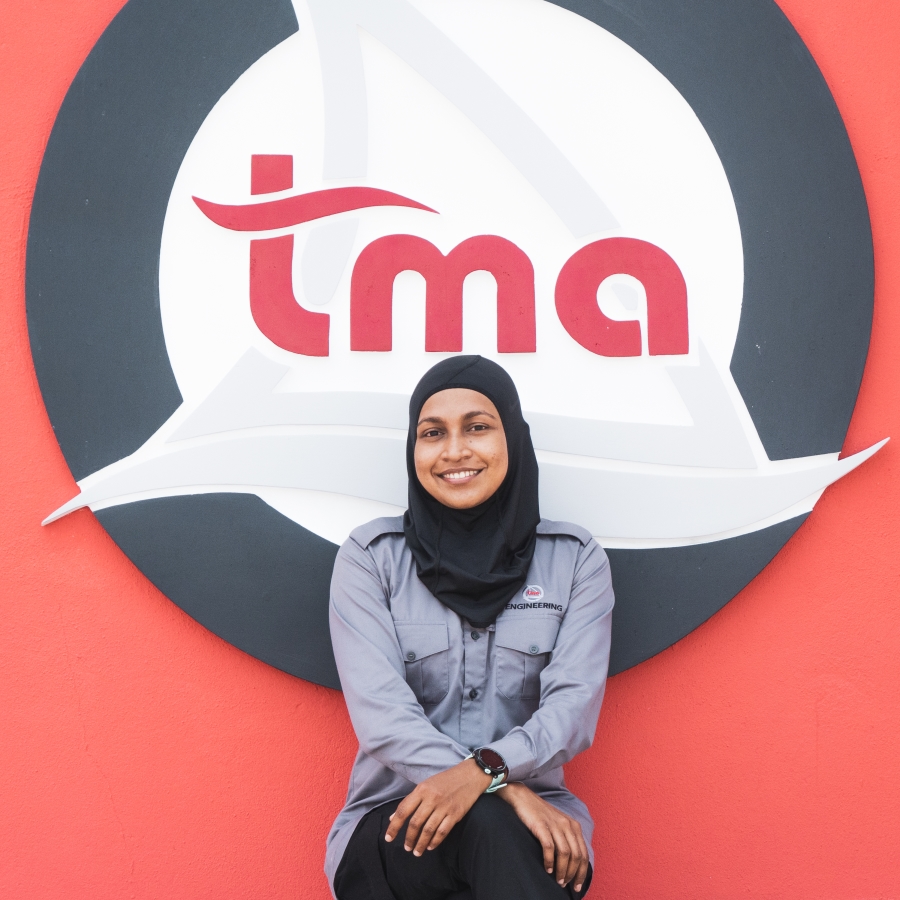 Leena made her decision to work in engineering when she was doing her A' levels. She always aspired to be at a job in which she is as active as possible. After many hurdles and challenges, Leena started working at TMA in 2018. According to Leena, it takes time to settle into any job. But, once you get used to it, you realize how fulfilling and fun it can be.
Leena takes inspiration from her mother and sister. She said her mother has been a role model as she proved no job is too 'manly' to do. "I never thought to myself that I can't do something because I was a girl," Leena said. For youngsters, Leena says to go for it. She highlighted for any challenge, people will try to stop and tell you reasons you should not do it. But, Leena said that should not stop you (any women) as it did not stop her from pursuing a career in engineering when many judged the field is only for men.
Almasa Ali, Ground Operations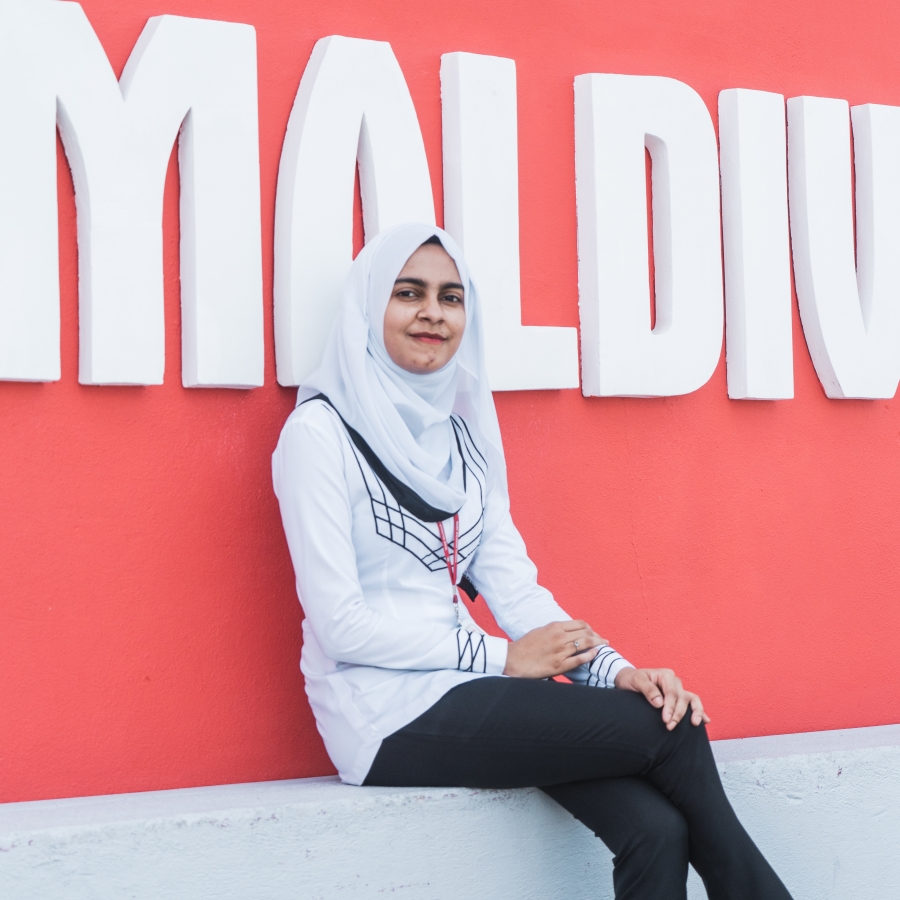 Almasa took up customer service because she loved helping people. She said the biggest characteristic one must-have for any job is being confident in themselves and to take initiative. Almasa emphasized working at Trans Maldivian Airways has been fulfilling, thanks to equal opportunities.
Aishath Alaa Abdul Hannan, Business Development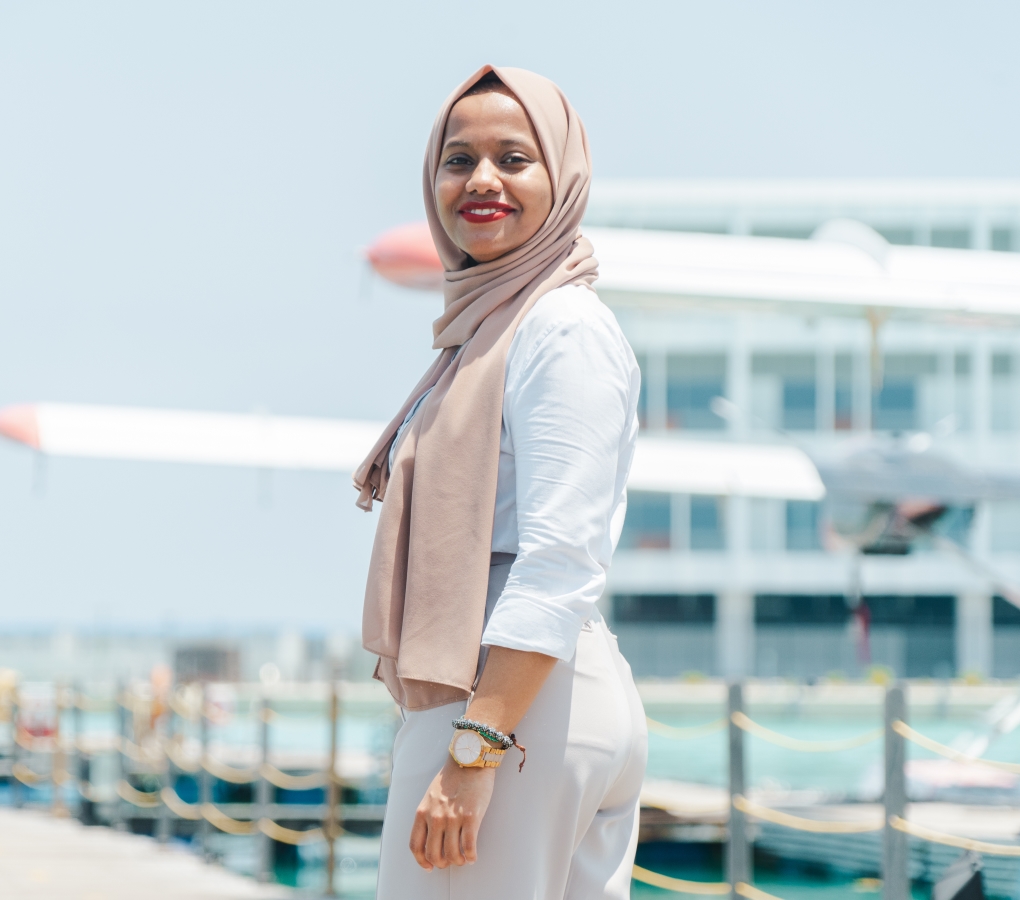 Starting from Reservations, Alaa explored aviation in both technical and non-technical areas of operation. She started her journey in aviation more than 8 years ago as a Reservation Assistant. "I think when people think about aviation, they mostly think about the technical jobs. I would like people to know that there are more areas which does not require technical skills but could be equally amazing for aviation-lovers".
Alaa also said that her all-time advice is to have 'perseverance'. She further noted that her mother will always be her biggest inspiration in both career and in life as she is an extension of her mother. She also takes inspiration from everyone around her and nothing makes Alaa happier than seeing girls hustling to achieve their goals.