Mövenpick Resort Kuredhivaru Maldives turned the heat up for the festive season 2020 and the new year 2021. The resort hosted a thrilling jungle-themed Christmas for 2020. Afterwards, the island transformed itself to a safari playground for the new year 2021.
The luxe tropical escape also hosted the Orthodox Christmas on January 2021. To give you a glimpse into what Movenpick Kuredhivaru Maldives has in store for 2021, we caught with Anna Karas, Director of Communications at Mövenpick Resort Kuredhivaru Maldives.
Anna joined the resort last December 2020, bringing over a decade of experience in the luxury travel sector to the shores of Noonu Atoll. Previously, Anna has worked at several luxury resorts in the Maldives including W Maldives, Kandima Maldives, and Anantara properties in the Maldives.
Anna shared about her career in the hospitality industry and more about what Mövenpick Resort Kuredhivaru Maldives has planned for 2021.
1. Tell us about your journey in the hospitality industry and [how] it started.
Anna Karas: Before my official move to the hotel industry, I worked as a graphic designer in the UK, where I also had studied Visual Communication at London College of Communications, University of the Arts London. In 2011, I decided to take a creative break from my employment and move to the Maldives for a year.
The island nation did turn out to become my home for many years to come, which I do not regret at all. All in all, it was here that I built my career in Marketing Communications and developed professionally to the point where I am now.
Anna Karas: The year 2021 is all about finding yourself and being able to travel safely to do many things we have not been able to do in 2020! Thus, the emphasis will be put on welling and quality time with your family, friends, and partners. Our job is to make sure these things happen and is a completely safe way.
Our #ALLSAFE label verified by Clifton represents our current elevated cleanliness protocols and standards and assures that these standards have been met in all Accor hotels. Via intensified hygiene and prevention measures across all our departments we ensure our guests' and our own safety. We are lucky to be operating in such a beautiful destination that offers plentiful of UV light and open airspace, which is the safest way for anybody to enjoy their holidays on the island.
3. At Mövenpick Resort Kuredhivaru Maldives, what're some of your personal favorite experiences you'd like to recommend to our readers.
Anna Karas: One of our signature experiences would be the famous Mӧvenpick Chocolate Hour at our Coffee & Wine Lounge, which takes place daily and between 04:00-05:00 pm. Guests can enjoy the famous Swiss chocolate handcrafted by our pastry chefs, and complimented by Mӧvenpick coffee and wine selections.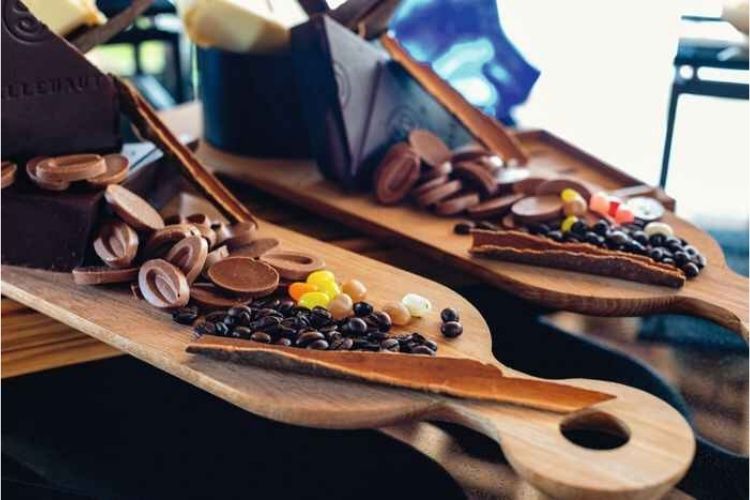 Another favourite thing of mine to do is to pay a visit to our Sun Spa by Healing Earth; which offers treatments and spa rituals from across Asia at both overwater and jungle treatment villas. Furthermore, the former offer incredible ocean views and the soothing sounds of the ocean. Meanwhile, the see-through floors reveal the diverse marine flora and fauna of the house reef.
4. The luxury tourism industry in the Maldives is a highly competitive market. In addition to the challenges of the COVID-19 pandemic, tell us about what puts Mövenpick Resort Kuredhivaru Maldives apart from other brands.
Anna Karas: As mentioned before, at Accor our guests' and staff health is an absolute priority. And the team of Mövenpick does everything possible to reassure you in the strictest cleaning and hygiene standards and anticipate guests' needs! From reinforced cleaning programs in public areas and villas, social distancing, reinforced food safety standards and new protocols, to weekly random PCR test of our team members and many more.
5. In your opinion, what trends will dominate the travel sector this year?
Anna Karas: It would be an understatement to say that 2020 is a year of change and reflection. With the COVID shutdowns, travellers found their options limited, and it has changed their outlook. People are more cautious about travelling, but they want to travel. After months in lockdown, they are ready to go but with certain requirements.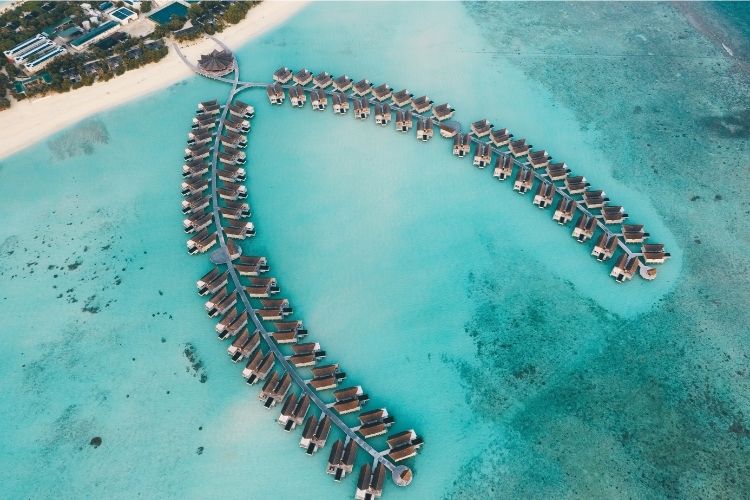 Where can they go, will they need to quarantine when they get there, and is it safe? As a result, the travel industry has embraced new technology and looked for ways to reassure travellers that they will be safe should they choose Maldives. Due to the pandemic, hotels have found themselves highlighting; cleaning protocols, eliminating cancellation fees, and keeping travellers informed of changing regulations.
Reassurance is a continuous theme in 2021 tourism. The reassurance of where you can travel, that cancellation policies are lenient. Your villas are spacious and that you will be safe wherever you opt to go!
6. Since valentine's day is coming up, for our photogenic couples, can you recommend the 4 best spots to capture their moments at Kuredhivaru?
On the upper deck of one's Beach Pool Villa.
On the jetty of the Dive Center
Latitude 5.5 pool deck for the best sunset view on the island!
On the swing at the end of our overwater villa jetty!